Theme Parties – 3 tips for planning an event
Theme Parties
It's a question we're often asked: How can I make sure that my Theme Parties are the BEST?!  Well, there's no simple answer (and a lot depends on factors such as venue choice, catering and timing) but here's some tips from the Themed Event Experts at Prego!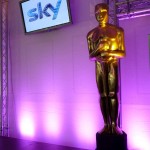 TIP ONE: Choose the right theme for the guests.  Theme Parties are tricky to get spot-on and the biggest mistake organisers make is choosing an inappropriate theme for the guests.  Think about age and gender mix as well as the time of day you are hosting your event and in what location.  All these factors are massive indicators as to how involved your guests are likely to want to be as well as how appropriate your theme choice is.
TIP TWO: Plan the Themed Props and Event Decorations carefully.  If you're using a professional company to provide the Themed Props and Event Decorations, make sure they are providing a good blend of Key Pieces to set the Theme Party going with a swing and Filler Props to bulk out the room.  Not all Theme Parties are spectacular affairs with large-scale Event Production and Event Lighting so make the most of your budget and pay attention to smaller details as they are remembered the most!
TIP THREE: Have fun!  It's a simple tip but the most forgotten!  Once the party starts, relax and have fun and your guests will too.  If there's a lot of organising that needs doing during the event, get someone else to do it.  After all, it's your party and it's time to take the credit for an unforgettable Themed Event!