Themed Event Packages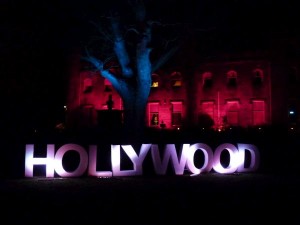 It's always good to take advantage of Themed Event Packages as the are usually good value for money as we design them to fit in a van and be delivered by a set number of people. Below are some examples of Themed Event Packages you might be interested in.
James Bond Themed Package
1 x Large Gold Glitter 007 Logo
2 x 6ft 007 Banners
2 x 7ft Pistols
1 x 20ft x 10ft 007 Backdrop
2 x Flambeaus
4 x Giant Gold Bars
1 x OddJob Silhouette Panel
1 x Sean Connery Silhouette Panel
1 x Jaws Silhouette Panel
1 x Daniel Craig Silhouette Panel
1 x 8m Black Carpet, 4 Gold Posts, 6 Black Ropes
1 x Full Size Jail Cell
2 x Queens Guards'
2 x 8ft x 4ft Giant Film Boards
British Theme Event Package
1x 7ft Queens Guards Statues
1 x Full Size Red Telephone Box
4 x 6ft Double Lamp post
4 x Union Jack Flags
5 x 9m Red, White & Blue Bunting
1 x 5ft British Bull Dog
1 x Full Size Replica Scooter
1 x 8m Red Carpet, 6 Gold Stanchions & 4 Red Ropes
1 x Trellis Entrance Way
4 x 6ft Flowers
6 x Grass Seating
2 x Garden Sign Posts
Wild West Themed Event Packages
1 x 7ft Indian Chief Statue
1 x 6ft Cowboy Statue
1 x Saloon Door Entrance way
1 x Jail Cell
1 x 7ft Hangman Noose
2 x Coffins
1 x Life size Cow
6 x Grass box seats
6 x White picket fence panels
1 x Gold Mine Entrance
3 x Giant Gold Bars
2 x 6ft Cactus
2 x 7ft Giant Pistols
1 x Wild West Jail Sign
2 x Small Barrels
6 x Hessian Sacks
1 x Large Wagon Wheel
1 x Small Wagon Wheel
Hollywood Theme Event Package
2 x 7ft Award Statues
1 x 4ft Hollywood Letters
1 x Gold Glittered Star Entrance
2 x Hollywood Banners
1 x 8m Red Carpet, 6 Gold
Stanchions, 4 Red Ropes
1 x 6ft Brad Pitt  Silhouette
1 x 6ft Elvis Silhouette
1 x 6ft Dustin Hoffman Silhouette
1 x 6ft Marilyn Monroe Silhouette
1 x 6ft Shinning Silhouette
2 x Giant Movie Cameras
2 x Giant Clapper Board
2 x Flame Lights
6 x 6ft Palm Trees
If you would like prices or more details on these themed event packages click through on the contact us page and make an enquiry.